Casa Torre Bonfadini – piccolo salotto della cultura is located in Braone (Italy, province of Brescia). It is the fruit of Bonfadini family's idea, which cares about the culture and music. The family adapted a space owned by it (a room of an ancient tower-house in the village of Braone) in order to organise concerts and cultural events.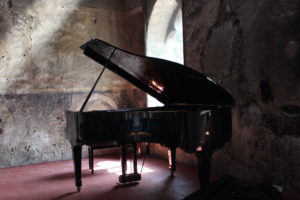 Aims:
Casa Torre Bonfadini's aim is enhancing and making known all aspects of musical and cultural activities, in a place to which everyone can access.
The cultural enrichment is matched by the aim of giving an opportunity to the young people of Valle Camonica, highlighting their talent and their skills.
The last purpose is the promotion and the enhancement of the territory of Valle Camonica in an international way, through the universal language of music.