ENROLL until

JUNE 

24th, 2018


15 

AVAILABLE PLACES
The Masterclass is organized in order to make the artists more aware of their skills and makings; it will be a meeting with some of the best professionals who will be able to share advice, correct mistakes and flaws; it will therefore be an opportunity for musicians to learn, perform and show their talent.
During the Masterclass, the competitor of the "Rizzardo Bino" Competition can have feedback on their performances by some of the members of the Selection Committee, who can not freely express their opinions during the Competition, due to lack of time or due to the secrecy of the votes.
AVAILABLE PLACES: 15
DATE
The Masterclass will take place on Monday, July 9th and Tuesday, July 10th, 2018 from 10 am to 6 pm at Casa Torre Bonfadini (Via S. Antonio, 25040 BRAONE (BS) – Italy).
PREREQUISITES
The Masterclass is open to and welcomes nationals of all countries. Qualifications or ages aren't required; you can enrol if you are a chamber group or a soloist, participating or not in "Rizzardo Bino" Competition.
PROGRAM   Free
CLASSES
Each Partecipant will have a class, that is about an hour with two of the members of the Selection Committee of the "Rizzardo Bino" Competition that will be take place from Friday the 6th through Sunday the 8th of July 2018, at Casa Torre Bonfadini:
During the lessons, the lecturers can evaluate and they will issue Partecipants with feedback in order to improve their technical skills and the musical sensitivity.
At the end, each participant will receive a certificate of attendance.
ADMISSION PROCESS
Partecipants will have to submit the application, as well as any other documents required, no later than June 24th, 2018 at 8 pm (UTC/GMT+1), by one of the procedures writing in the Rules.
REGISTRATION FEE
The registration fee to the Masterclass is €50.00 (€53.00 by PayPal payment).
The 1st, 2nd and 3rd prize winners of the cat. A and B of the "Rizzardo Bino" Competition receive free enrollment to the MASTERCLASS "Give me a feedback".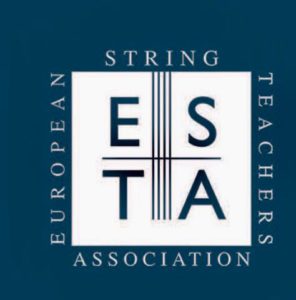 The Organization "Esta-Italia" support the event.
Esta is the acronym of European String Teachers Association, a body which has a branch in every Nation.
The Esta-Italia members benefit from a 10% DISCOUNT for Masterclass and Competition registration fee, and for concerts tickets organized by Casa Torre Bonfadini in 2018.
PIANO ACCOMPANIST
The Organizer provides the participants with a piano accompanist, after paying an additional charge of € 30.00.
---
More details: Rules