.
Casa Torre Bonfadini and Pro Loco Braone are organizing the 6th edition of the International Competition for young Instrumentalists "Rizzardo Bino".
The Competition aims to enhance young musicians and to highlight their talent, art and inspiration, encouraging cultural exchanges and promoting the area of Valle Camonica.
---
DATE:
The event will take place at Casa Torre Bonfadini, Via S. Antonio, 25040, BRAONE (BS) – Italy.
SCHEDULE:
Friday, July 1st

9.30am / 7pm: Auditions for

Soloists
Saturday, July 2nd 9.30am / 7pm: Auditions for Soloists and Chamber Music
Saturday, July 3rd at 3 pm: Finals and Award Ceremony
The Organizer reserves the right to make changes to the Auditions schedule, postponing or moving up the auditions.
---
SELECTION COMMITTEES:
---
PREREQUISITES AND CATEGORIES
Age: under 30 (born after 01/01/1992)
Nationality: all
Instruments: all
Audition program: at least two pieces by different authors from different styles and periods.
Categories for Instrumentalists:
– CAT. SOLOISTS: Soloists with and without a Bachelor's degree born after 01/01/1992;
– CAT. CHAMBER MUSIC: chamber music groups up to a maximum of 5 members (from Duo to Quintet) – maximum average age: 28 years old.
Contestants are allowed to compete in more than one category and with more than one chamber group.
---
PRIZES and WINNERS
SOLOISTS CATEGORY
1st place: € 700.00
2nd place: € 500.00
3rd place: € 300.00
CHAMBER MUSIC CATEGORY
1st place: € 1,200.00
2nd place: € 800.00
3rd place: € 400.00
SPECIAL PRIZES for all the categories:
• "Rizzardo Bino" Prize : € 1,500.00 + plaque
• "Under 16" Prize (best under16 instrumentalist): 300,00€
• "ArteDonna PromAzioni360" Prize (best female player): jewelry
NEW PRIZE:
Concert "NUOVE NOTE": thanks to Lombardy Committee of AIGU – Italian Youth Association for UNESCO, a CONCERT is up for grabs for a young musician or chamber music group. The concert will be hosted during one of AIGU's events in Lombardia.
The Selection Committee reserves the right to recommend deserving talents to national and international concert foundations.
Casa Torre Bonfadini could invite the winners of this edition of the Competition for concerts or music events at its concert hall in the context of future programming.
---
for any other information consult the ANNOUNCEMENT!
An application to the Competition implies the acceptance, without reservation, of this Regulation and of the incontestable Selection Committee's judgment.
---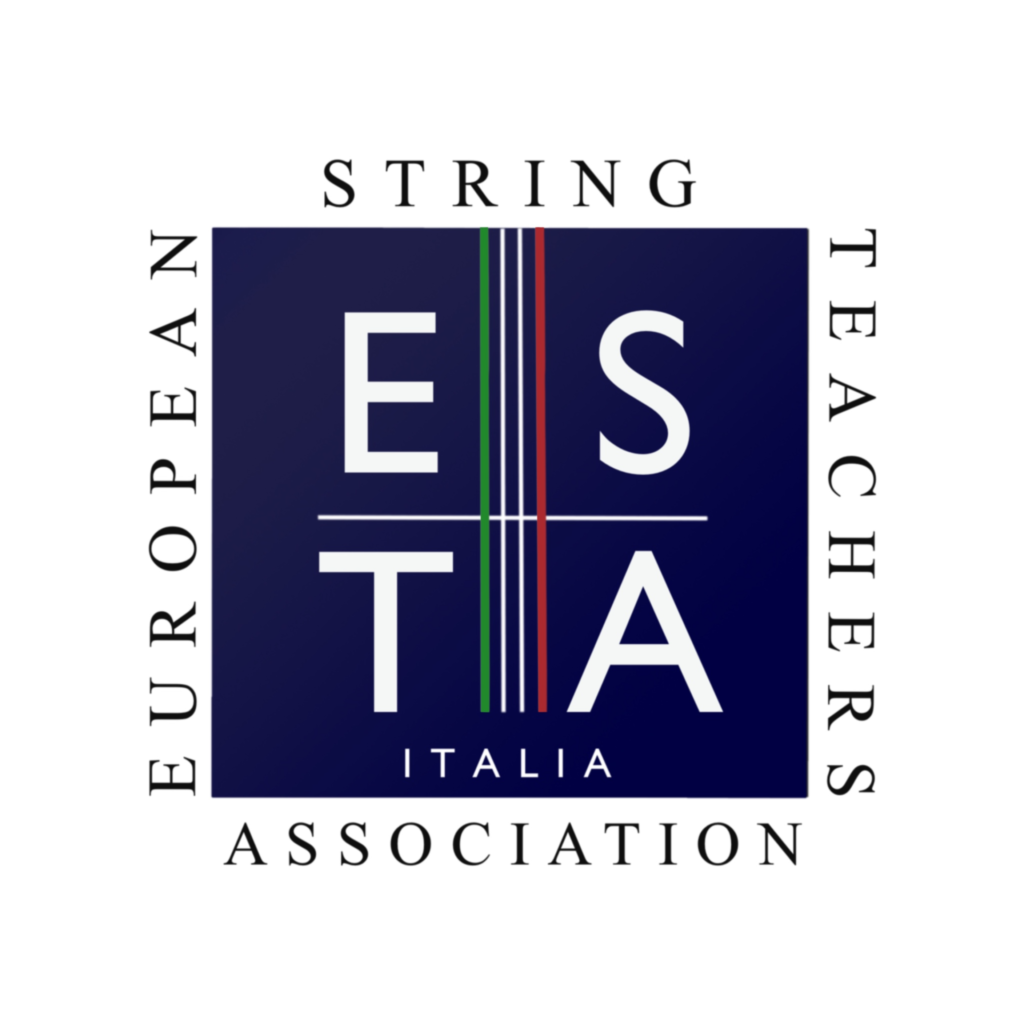 the Organization "ESTA-Italia" supports the Competition "Rizzardo Bino". ESTA is the acronym for the European String Teachers Association; it is a non-governmental organisation in consultative status with the Council of Europe. It has over 32 national branches involving more than 4,000 individual teachers of violin, viola, cello and double bass.